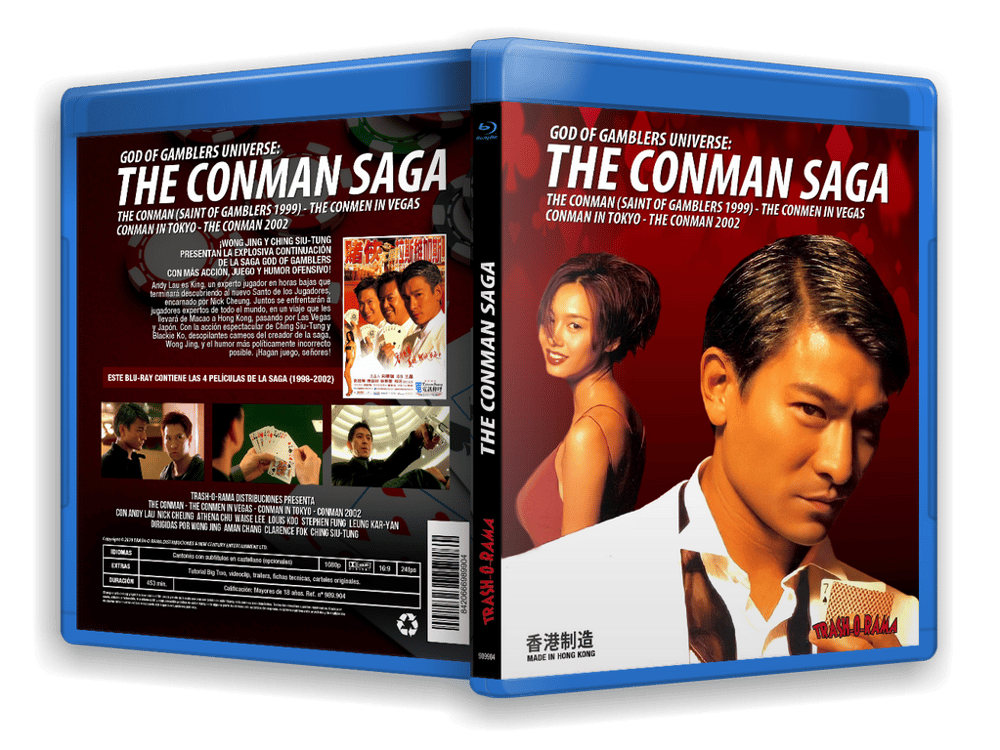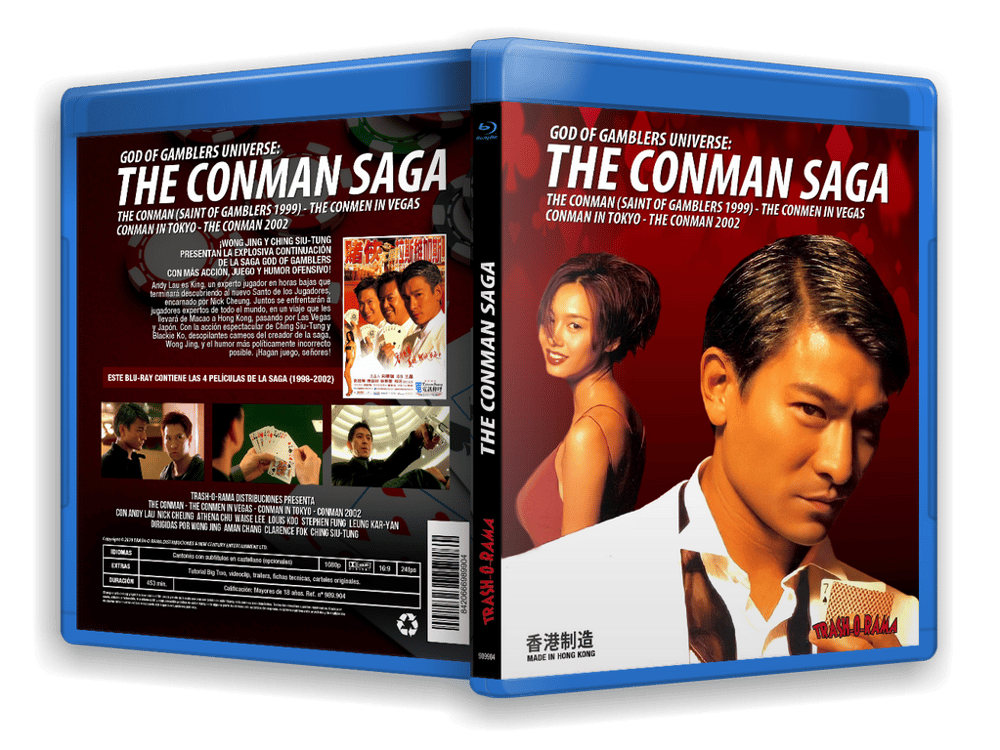 BR GOD OF GAMBLERS UNIVERSE: THE CONMAN SAGA
€12.00 / Sold Out
ÚLTIMAS 2 UNIDADES A LA VENTA
THE CONMAN: SAINT OF GAMBLERS 1999 (Wong Jing, Aman Chang, 1998) Con Andy Lau, Nick Cheung, Athena Chu. (Audio en cantonés con subs en castellano. 16:9)
THE CONMEN IN VEGAS (Clarence Fok, 1999) Con Andy Lau, Nick Cheung, Kelly Lin. (Audio en cantonés con subs en castellano. 16:9)
CONMAN IN TOKYO (Ching Siu-Tung, 2000) Con Louis Koo, Nick Cheung, Athena Chu. (Audio en cantonés con subs en castellano. 16:9)
THE CONMAN 2002 (Aman Chang, 1996) Con Nick Cheung, Stephen Fung, Mango Wong (Audio en cantonés con subs en castellano. 16:9)
Seguimos la edición de la saga God of Gamblers con cuatro entregas dedicadas al nuevo Saint of Gamblers, Nick Cheung, al que el propio Andy Lau cede el honor del título. De nuevo se combina la acción más explosiva (de Ching Siu-Tung, Nicky Li y Bruce Law) con los duelos de cartas imposibles y la comedia más incorrecta. Una colección imprescindible para cualquier fan del cine de Hong Kong.
Contenidos adicionales: Tutorial, videoclip, carteles, fichas, trailers…
Precio: 15 euros (gastos de envío incluídos).