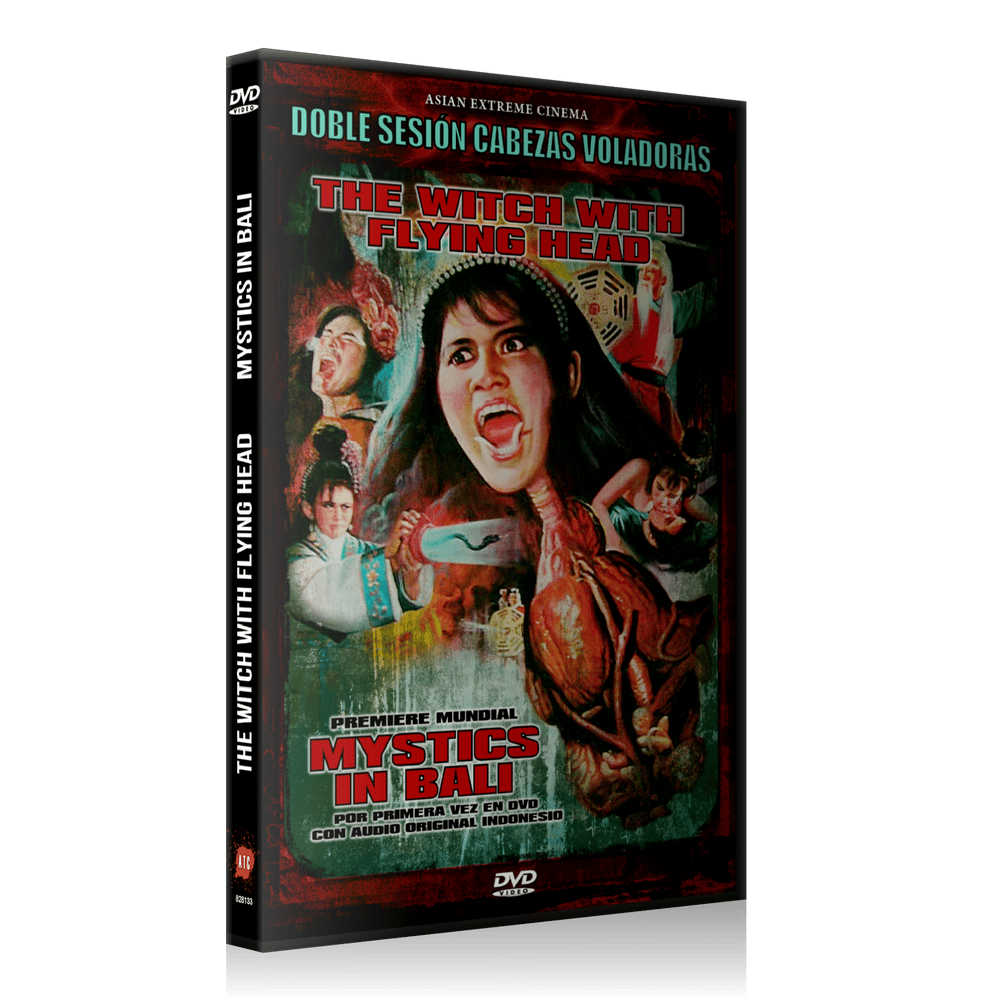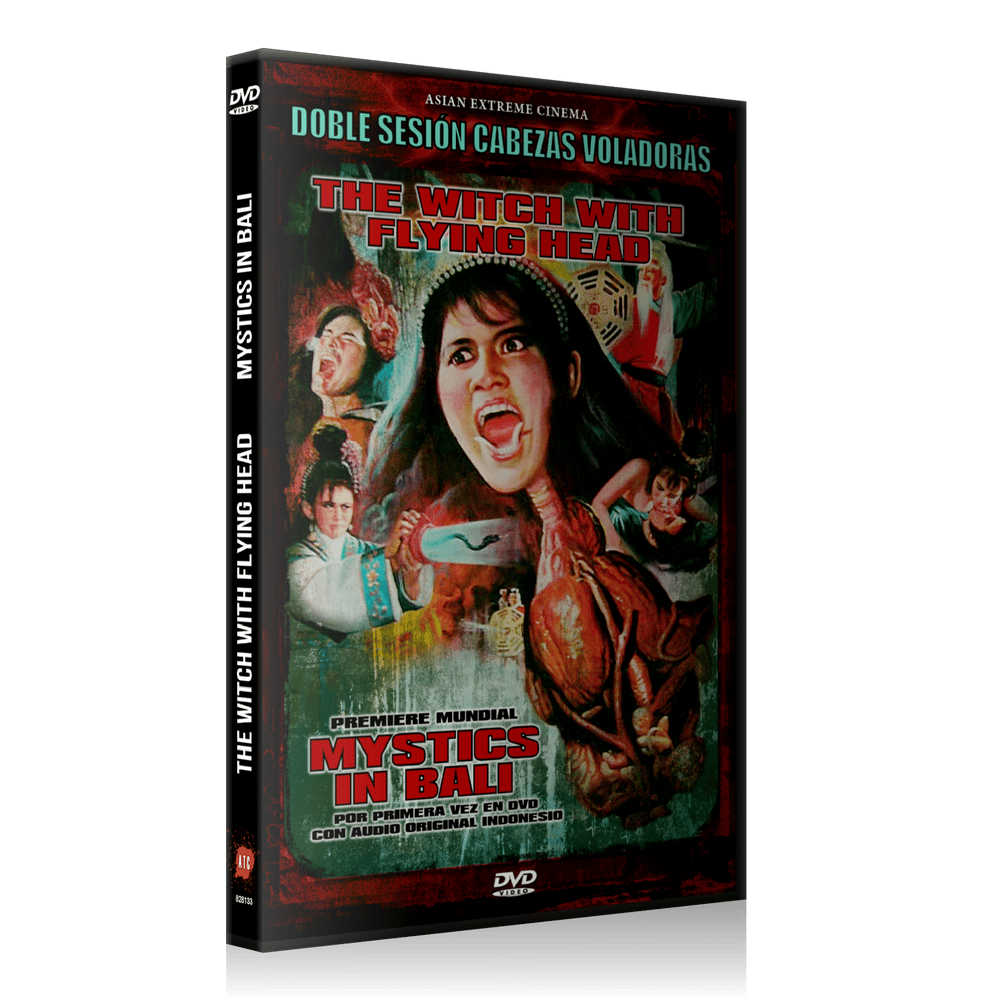 The Witch with Flying Head + Mystics in Bali (2 DVD)
€15.00 / Sold Out
EDICIÓN NUMERADA Y LIMITADA A 100 COPIAS. NO SE VENDE EN TIENDAS. CONTIENE 2 DVD.
¡YA A LA VENTA!
THE WITCH WITH FLYING HEAD (Cheng Jan-Git, 1982) Con Tattooer Ma, Chen Siu-Chen. (VOSE, 16:9 - 1.66:1)
MYSTICS IN BALI (H. Tjut Djalil, 1981) Con Ilona Agathe Bastian. (Versión original en indonesio con subtítulos en castellano, 16:9 original)
Por primera vez en DVD en todo el mundo, Mystics in Bali en su versión original en indonesio (y no con el terrible doblaje en inglés) y con la banda sonora original de su estreno. La cinta más alucinante de cabezas voladoras y brujería exótica, imprescindible para coleccionistas de lo bizarro. Además, THE WITCH WITH THE FLYING HEAD, un exploiter taiwanés de la anterior, en su versión íntegra, con sus hechiceros taoistas, sus mujeres serpiente y sus cabezas voladoras vampiro, por primera vez traducida al castellano.
Contenidos adicionales:
Maratón cabezas voladoras, Más cabezas voladoras, Galería de carteles, próximos lanzamientos, trailers originales, carteles originales, fichas técnicas, promo Trash-o-Rama.
Precio: 15 euros (gastos de envío incluídos).
Si prefieres pagar por ingreso bancario o transferencia envía un email a trashoramadvdpedidos@gmail.com